jQuery(document).ready(function(){ jQuery( ".header_share_wrap.dropdown-list" ).prepend( "

" ); });
Custom Orthotic Services in Shreveport, LA
---
Certified Limb & Brace is a preferred provider of orthotic services in Shreveport, LA and surrounding areas. We provide value to our clients in the form of customizable orthotic braces. Our certified technicians provide adjustments at no charge to ensure your device feels comfortable.

We'd be glad to outline the customization process. Call 318-636-9145 now to speak with a certified technician.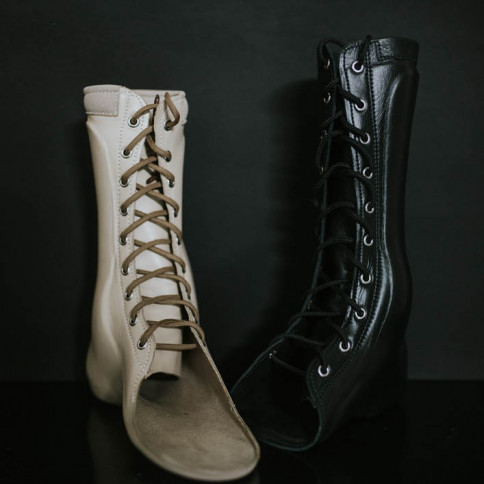 We create custom orthotic devices
---
We can customize orthotic braces for patients who need...

Spine or back support: Cervical collars | Minerva and halo cervical jackets | Custom and prefabricated corsets | Thoracic, lumbar and sacral orthoses (Boston braces) | Milwaukee and Charleston braces
Lower extremity support: Thermoplastic and metal leg braces | Ankle, ankle-foot, knee-ankle-foot and hip orthoses | Fracture orthoses | Therapeutic shoes | Custom and prefabricated compression hose
Upper extremity support: Shoulder immobilizers | Elbow and wrist-hand-finger orthoses | Hand and finger splints | Fracture orthoses

Prefabricated corsets and compression hose are also available. Contact us today for personalized orthotic services in Shreveport, LA.
Have questions about our orthotic services?
Certified Limb & Brace wants to help you in any way we can. If you have questions, take a look at our frequently asked questions below:

What is the study of orthotics?

Orthotics is a medical field of study that took off during the 1950s when patients needed assistance with the effects of polio. This field provides design, research and operational support for chiropractors, doctors and podiatrists. The goal is to use devices, such as casts and splits, to restore use of the limbs or spine.

What role does an orthotist play?

Orthotists are health care professionals who assess patients, create treatment plans and provide ongoing support.

Is there difference between an orthotist and an orthotic fitter?

While both are health care professionals, an orthotic fitter provides necessary support to a licensed orthotist. While an orthotic fitter focuses on fitting patients for splints and braces, an orthotics creates and manages the treatment process.

What is an orthotic device?

Orthotic devices support compromised joints and muscles. A few examples include knee braces, ankle braces, neck braces and face masks.

How do I find an orthotist?

Discuss your concerns with your primary physician. From there, they'll write your prescription then recommend specialists in your network.

What does an orthotic device feel like?

Each individual will have a different experience. Generally, orthosis devices provide support and are designed to alleviate pain. If you're experiencing discomfort, it's best to contact us right away.

Do I need to replace my orthotic device?

Your orthotist will determine your specific treatment plan. Generally, patients don't need to replace their device unless changes occur.

How do I request for an adjustment?

Please contact your primary physician for a new prescription. Once received, we'll begin the fitting process.

If you need orthotic services in Shreveport, LA, please call 318-636-9145.